Hot Fuser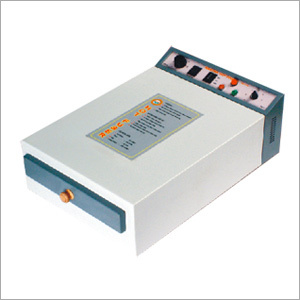 Hot Fuser
Product Description
Leveraging on our state-of-the-art facilities for printing and digital imaging, we are manufacturing and supplying Hot Fuser. These fusers are manufactured using the finest quality of thermo plastic resin and metal oxide obtained from the authentic vendors. The clients can avail the fusers from us in different customized sizes, models and specifications as per their requirements. We precisely check the Hot Fuser on efficiency and quality parameters before offering to clients at reasonable price.
Features of Hot Fuser:
100% heat insulation

Low power consumption

Electronic Timer for fusing
Further Details of Hot Fuser

:
The toner from Laser and Photocopiers are based on a Thermo plastic resin and metal oxide (iron oxide). The metal oxide gives the black colour, whilst the Thermoplast (Styrene Acrylate) acts as a binder to hold the pigment particles together. In both Laser printers and Photocopiers the toner is transferred to the substrate which then passes through heated rollers to fuse the toner onto the substrate. The toner for Photocopiers (600 DPI and 1200 DPI) Laser printer are all slightly different but basically of the same make up and melt between 100oC - 150oC. The main differences are in the toner particle size and the temperature at which they are fused. The fusing temperatures are all slightly different for comparable models, but are typically: Photocopiers - 120oC 300 to 600 DPI ,Laser Printers - 175oC to185oC 1200 DPI The time taken to fuse the toner in the above machines, again will vary but is in the order of 0.1 seconds. The copiers and printers are designed around the imaging on paper and coated film which are porous substrates.
WHY FUSE AT LOWER TEMPERATURE ?
The Polyprint offset printing plate is of a completely different make up and the fusing time by Laser printer is not long enough to fuse the toner into its surface adequately. Part of the development work for Polyprint involves additional curing of the toner into the plate at various temperatures and times. The ideal conditions were found to be for 90 seconds with gentle air movement. A higher temperature for a shorter time could be used, however the sharpness of the image deteriorates and shadow tones closed up. Forced air, such as curing through a Jet Drier had the same effect.
WHY TO BAKE THE PLATE IN ASIATECH HOT FUSER ?
To always print long run jobs, trouble free from minute scumming and wreaking of image, it is advisable to bake the plate in the hot fuser for proper toner adhesion.
OPERATION

Asiatech Hot Plate Fuser is designed to fuse the toner from laser printer on to the coating of the plate to provide fuse fixing the toner on the surface. The temperature and timer parameters are pre set at 150oC to 165oC and 90 Sec.
Stand the unit on a table or other suitable stand with the base flush with the front edge of the table.
Connect the electricity supply cable to the socket of 5 Amps, of the processor and plug into the socket.
Switch on the electricity supply at the socket and at the front of the processor.
Pre set the temperature to 165oC and allow processor to warm up. This will take about (10 Minutes) and will be indicated by the Ready light coming on and buzzer sound is heard.
To insert a plate into the processor to cure, pull out the holder plate and place polymaster in a lay flat condition and push the holder inside and automatically time starts up. After the prefixed time (90 sec.) Oven buzzer will again give a sound to remind you to remove the plate from the fuser.
After the end of the process (90 seconds), a buzzer will sound continuously.
Allow the plate to cool for about 5 seconds before handling. If any problems are encountered please contact the technical services department at Asian Reprographics Pvt Limited or the nearest distribution center
Alarm for temperature
Alarm for timer
Synthania sheet used for even fusing
Technical Data
| | | |
| --- | --- | --- |
| Model | 2240 | 2250 |
| Over all Size (LWH) | 535 x 360 x 150 mm | 570 x 405 x 150 mm |
| Drawer Size (LWH) | 405 x 280 x 15 mm | 465 x 320 x 15mm |
| Weight | 16.5 Kg (Approx) | 18.0 Kg (Approx) |
| Temperature | 0 Deg to 300 Deg C | 0 Deg to 300 Deg C |
| Trimmer | 0 to 120 Sec | 0 to 120 Sec |
| Fuse | 5A / 250 V | 5A / 250 V |
| Heating Element | 230 V / 750 Watts | 230 V / 750 Watts |
Technical Data
| | | |
| --- | --- | --- |
| Model | 2260 | 2270 |
| Over all Size (LWH) | 710 x 505 x 150 mm | 755 x 600 x 150 |
| Drawer Size (LWH) | 605 x 415 x 15mm | 650 x 510 x 15 mm |
| Weight | 20 Kg (Approx) | 25 Kg (Approx) |
| Temperature | 0 Deg to 300 Deg C | 0 Deg to 300 Deg C |
| Trimmer | 0 to 120 Sec | 0 to 120 Sec |
| Fuse | 5A / 250 V | 5A / 250 V |
| Heating Element | 230 V / 750 Watts | 230 V / 750 Watts |
Contact Us
S. No.120/1,2,3, Kavarapettai To Sathiyavedu High Road, Kettanamalli Village, Thirupuzhal Pettai Post, Thiruvallur Gummidipoondi Tamil Nadu India +918037400163
Phone :+918037400163